Games
How will we sustainably feed nearly 10 billion people by the year 2050?
School Edition
Lesson Plans provided
Grade 7 – 12 curriculum-based program
Up to 7 hours of flexible learning
6 levels of gamified learning for students
Download
Free Farm Game
Extend learning in-class or at home
Create your own virtual farm
Fun for all ages
No ads or in-app purchases
Download
JOURNEY 2050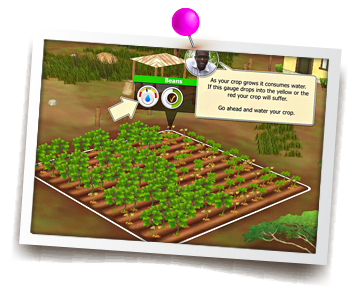 Journey 2050 is a FREE agriculture education program that challenges participants to answer the question "How will we sustainably nearly 10 billion people by the year 2050?"
Using an inquiry-based approach, this gamified, virtual program encourages students to make decisions and adjust them as they see their impact on the pillars of sustainability:
Social
Environment
Economic
on a local and global scale.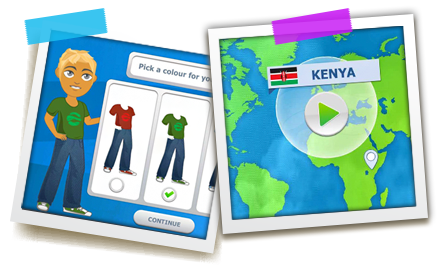 Farm families across the world guide students through interactive games such as an online farm simulation, geography game and career avatar.
As the student interacts with each family, they learn the role of best management practices in feeding the world, reducing environmental impacts and in improving social performance through greater access to education, medical care, and community infrastructure.
Journey 2050 can be completed in 7 hours or pick and choose the topics you want to learn about! The program was written with teachers to ensure it complements national standards and STEM curriculum, especially in grade 7-12+.
Multiple program options available. Choose the program option that best works for your class.
Farmers 2050
The number one question students ask after completing Journey 2050 is, "Can I download and play this game at home?"
Journey 2050 is a school-based program that uses timers to adhere to bell schedules; thus, Farmers 2050 was built! It uses the same sustainable agriculture concepts and game-based technology but is intended to be played at home or during school breaks.
The primary benefit of Farmers 2050 is it includes:
More commodities
More exposure to careers
Unique learning moments
Videos of real farm practices
Global Events
and much more!
Players discover what it really takes to feed the world. Droughts occur, mortgage payments come due and farm chores never stop. Farmers 2050 allows users to plant crops, raise animals, and craft goods to sell in their local community all the while balancing their social, economic, and environmental sustainability.
Along the way, real farmers from across the world continue to show students what they are doing on their farms.
Global Events tied to the Sustainable Development Goals (SDGs) appear and players must work together to address a challenge. Every so often, charitable donations are highlighted that support the global challenges in real-life!
Anyone in the world can download and play for FREE. There are no ads or in-app purchases. It is available on the App Store and Google Play.